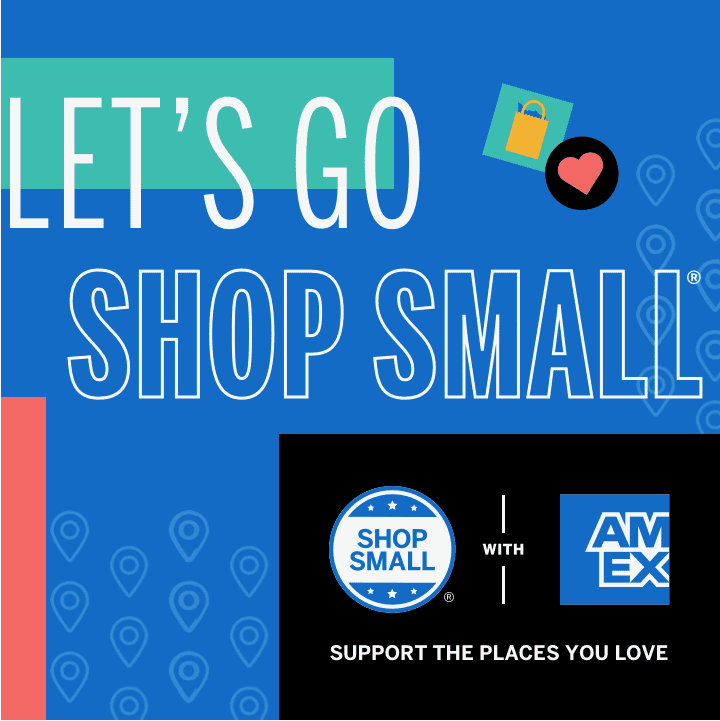 With the 2022 holiday season in full swing, the Virgin Islands Economic Development Authority is joining a nationwide effort to inspire communities to shop locally at small businesses on Small Business Saturday — November 26 — one of the busiest shopping weekends of the year.
Small Business Saturday, held the Saturday after Thanksgiving, was founded by American Express Company in 2010 to introduce small businesses to potential customers during one of the biggest shopping weekends of the year. This movement also encourages individuals across the country to support local small businesses as they continue to contribute to economic growth. In 2016, VIEDA joined this movement by becoming the Neighborhood Champion of Small Business Saturday.
"VIEDA continues to be a proud Neighborhood Champion of Small Business Saturday. And we continue to encourage our community to support our local small businesses this holiday season and throughout the New Year," said Wayne L. Biggs, Jr., CEO of VIEDA. "This is also an opportunity to increase our commitment to our community as we learn more about the various small businesses that exist, as well as the new small businesses that continue to open in our area," added Biggs.
The AMEX SBS Neighborhood Champion Program is made up of small businesses, business partners, local chambers of commerce and other community organizations committed to Small Business Saturday.
AMEX Small Business Saturday allows small business owners to showcase and sell unique products and services while building relationships with new and existing customers. Shopping from local small businesses also allows small business revenues to circulate within a community.
A significant way VIEDA is engaging the USVI community to shop locally is through its entity, the Enterprise Zone Commission, to host Made in the USVI pop-up stores across the Territory. In its continued partnership with the Virgin Islands Council on the Arts, EZC will reopen this store on St Thomas in December 2022.
A new Bankrate survey found that 59 percent of holiday shoppers are likely to shop on Small Business Saturday this year, after Black Friday (56 percent) and before Cyber ​​Monday (66 percent).
After its inception in 2010, Small Business Saturday was endorsed by the United States Senate in 2011, which unanimously passed a resolution in support of Small Business Saturday.
Former United States President Barack Obama campaigned for the day in 2012 along with mayors and governors across the United States. In 2013, individuals and local organizations pledged to join the effort and became Neighborhood Champions of Small Business Saturday.
To learn more about Small Business Saturday, visit www.shopsmall.com.