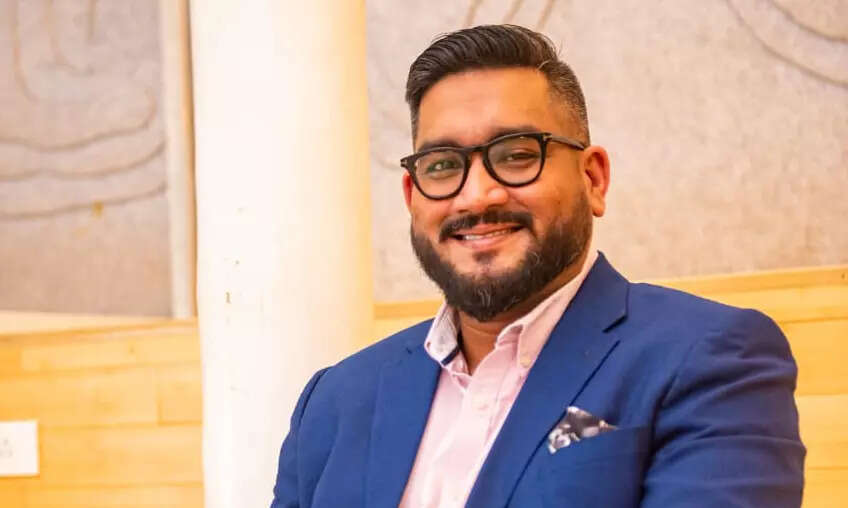 Impresario Entertainment & Hospitality Pvt Ltd announced the promotion of Mayank Bhatt to CEO. The move comes after IndiaRF recently announced an investment of INR 550 crore in Impresario Entertainment and Hospitality Private Limited. The transaction is the largest single private equity transaction in India's CDR segment.
Bhatt has been a pillar in SOCIAL's growth story over the past seven years as Managing Director of SOCIAL. He will now focus his expertise on Impresario, which also includes other famous brands such as Smoke House Deli, Salt Water Cafe, Mocha, BOSS Burger and Slink & Bardot.
Bhatt's natural ability to tap into youth culture has played a crucial role in growing SOCIAL from a single outpost in Bengaluru into a 35-store Pan-Indian giant that has become one of the country's most popular homegrown brands. He was also instrumental in founding antiSOCIAL, one of the only live performance venues in Mumbai that rivals many global counterparts. He will oversee and lead the company's overall operations and branding while ensuring a strong bottom line.
Commenting on his appointment, Bhatt said: "I've had responsibilities at SOCIAL for years, but it still feels like day 1. Impresario Entertainment & Hospitality Pvt Ltd (IEHPL) has revolutionized cafe culture in the country by creating spaces (like Mocha, Smoke House Deli and Salt Water Grill) that allow the community to come together. We've created the perfect product-market fit to capture India's shifting demographic dividend. We also unlocked the potential for co-working spaces very early on, making our cafes the perfect place for people to be at any time of the day. By pooling our expertise and looking to the future, IEHPL is poised to become an INR 1,000 Cr business over the next 3 years, with 140 SOCIAL and Smoke House Deli outposts leading the way and a solid contribution of 25% on sales from our delivery business. I look forward to bringing these numbers to life and charting the next two decades of IEHPL."
Riyaaz Amlani, Founder and CEO of Impresario said: "Mayank (Bhatt) has demonstrated his ability as a leader who understands brands, people and culture; something that goes with the pulse of impresario. The development of SOCIAL under his leadership goes down in the books as a true success story. I couldn't have asked for a better person to take the reins of Impresario and his line of brands. I am excited to see which path he takes with the utmost confidence in his judgments and decisions."
A graduate of the University of West London, Bhatt started his career 18 years ago at ITC Hotels in Mumbai. His work experience spans brands in the UK and India, both in hospitality and alcohol and beverages. He has been responsible for the growth of two well-known hotel brands from India – SOCIAL and blueFrog – and managed the luxury portfolio in the west for the large alcohol company Diageo in India. Bhatt joined Impresario as General Manager for SOCIAL, where he oversaw multiple verticals such as operations, programming and events, including their brands' beverage portfolio.