Private companies like Circle In, a platform to support parents and carers, have started to digitize their register of shareholders on the FCX system. 30 private companies are expected to be using it by Christmas, with a pipeline of around 100, including companies managed by multiple venture capital funds.
Currently, private markets operate without a central function and investors typically hold stock certificates in different locations and maintain registers with Excel spreadsheets. Mr Ferrall said the system's efficiency for private, unlisted markets would create a "better experience for businesses to stay private longer".
No more post-trading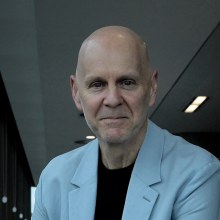 He also noted its ability for real-time settlement, a process known as "atomic settlement," where payment and change of ownership occur simultaneously on the blockchain that "tokenizes" both stock certificates and Australian dollars.
"Once you have securities in a distributed ledger and cash in the same ledger and you want to exchange the security or subscribe to a security, that means you can have atomic settlement — real-time settlement," he said. "There is no post-trade anymore."
Given the ASX's failure to create a new CHESS that raises questions about blockchain, Mr. Ferrall said that FinClear's project "proves that the technology works for the correct implementation" and that the "underlying smart contract principles are very solid".
FinClear's efforts could provide a blueprint for ASX as it considers a Plan B to replace CHESS and hopes to show other global equity market operators, many of whom have "sandboxed" in place to trade with alternative clearing and to experiment with settlement systems.
"Our technology could be deployed in European or UK sandboxes today. It could also be seen as a precursor to listed market solutions here in Australia over time," he said. "We are not advocating today that it could replace CHESS, but it is evidence that the technology could be applied to publicly traded markets over time."
In the United States, Carta has created a similar alternative private market management system, but does not use distributed ledgers.
FinClear has applied for a Tier 2 exchange license from the Australian Securities and Investments Commission, allowing it to offer peer-to-peer trading in private equity on a secondary market. The FCX platform can now be used to orchestrate a fundraising through an issuer-mediated process.
custody structure
FinClear and its software arrange settlement for about half of the public stock market, including the largest retail broker CommSec. It has around 550,000 end customers and works for around 300 brokers who process billions of dollars worth of stock trades for stockbrokers every year. It bought Pershing Australia in 2021.
Technology has enabled FinClear to create a direct ownership structure for an asset platform, unlike existing asset platforms such as Panorama, which use a custody structure where the custodian is the beneficial owner of the securities.
According to FinClear, the FCX system is asset class agnostic and could be useful for unlisted funds, potential commodities, or even legal contracts to facilitate intellectual property trading.
Circle In, which creates family-friendly workplaces for more than 75 companies including Coca-Cola, EY, Atlassian, Ashurst and Xero, said it maintained its register of shareholders in an Excel spreadsheet. Inclusion in a digital ledger will allow it to improve stakeholder management and make it easier for its investors to interact with the company in one place, its co-CEO said.
"We see FCX as a unique offering and perfect for a growing company like Circle In, by helping to simplify raising capital and serving our investors," said Kate Pollard, Co-CEO of Circle In.
"Having a highly secure platform is important and FCX will take the day-to-day hassle of managing our investor registry and making the administration side of things easier for us, while also building an investor community that we can access and implementing fundraising in real time. "
Mr Ferrall said it would apply to the private markets the same heavily regulated processes required to do business in public markets. "We apply the same test to unlisted markets. The difference is that we create a token on the distributed ledger instead of showing it on a regular ledger that customers might be used to."